A steampunk watch that smashes into the sky is not as powerful as a watch, but more like a work of art.
This beautiful 'skeleton' mechanical wooden watch is handcrafted and made of red sandalwood & ebony.
Because this wood watch is self-winding, you will never have to worry about changing batteries. It lasts forever which makes it a timepiece that will stay in your family for generations.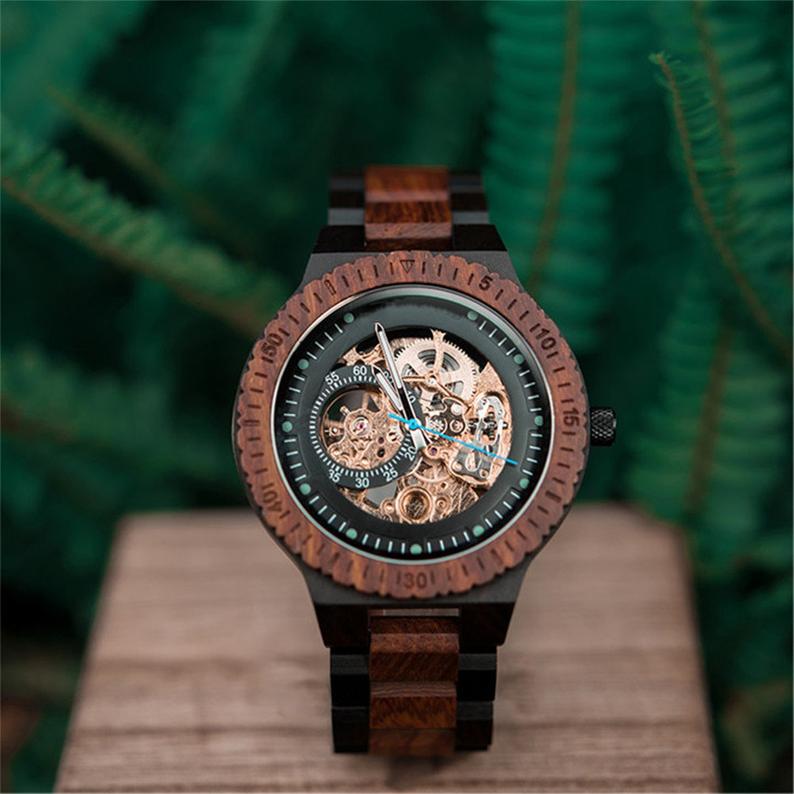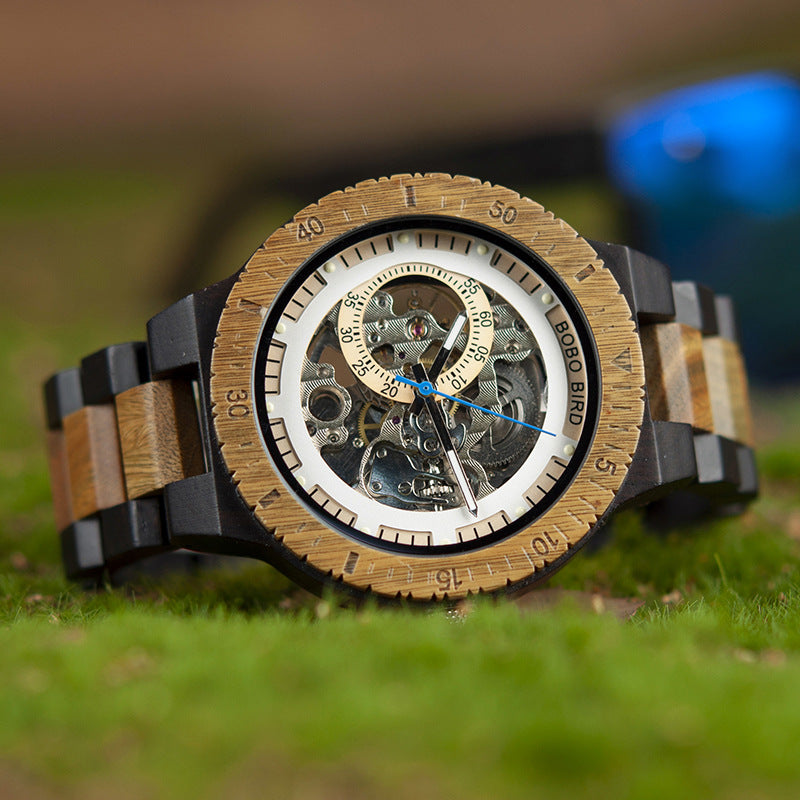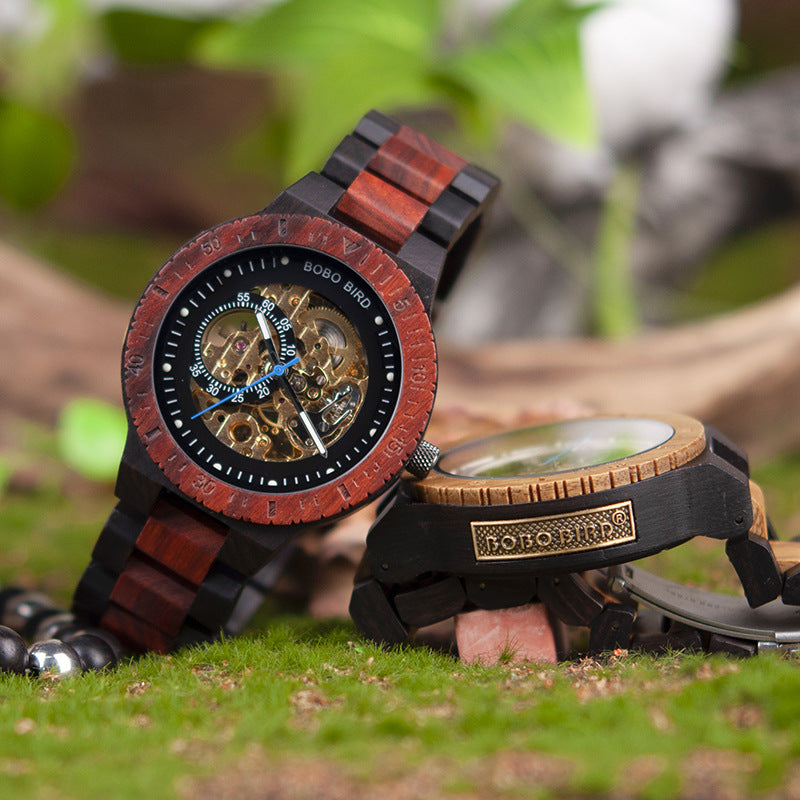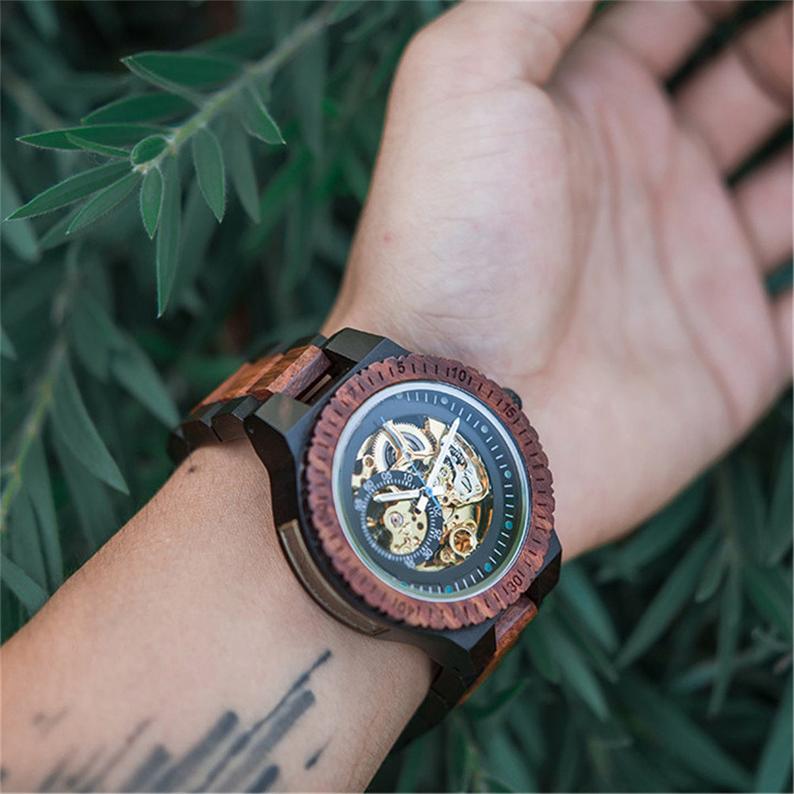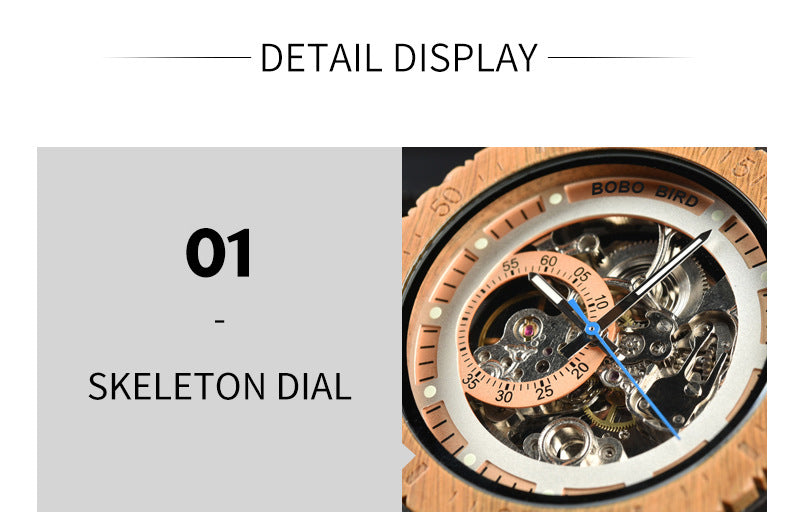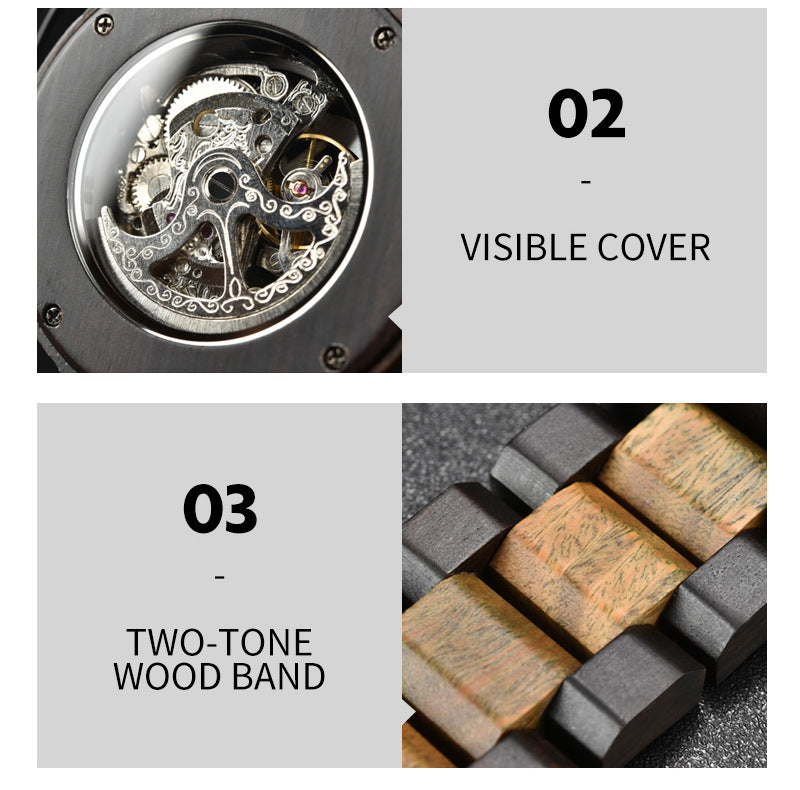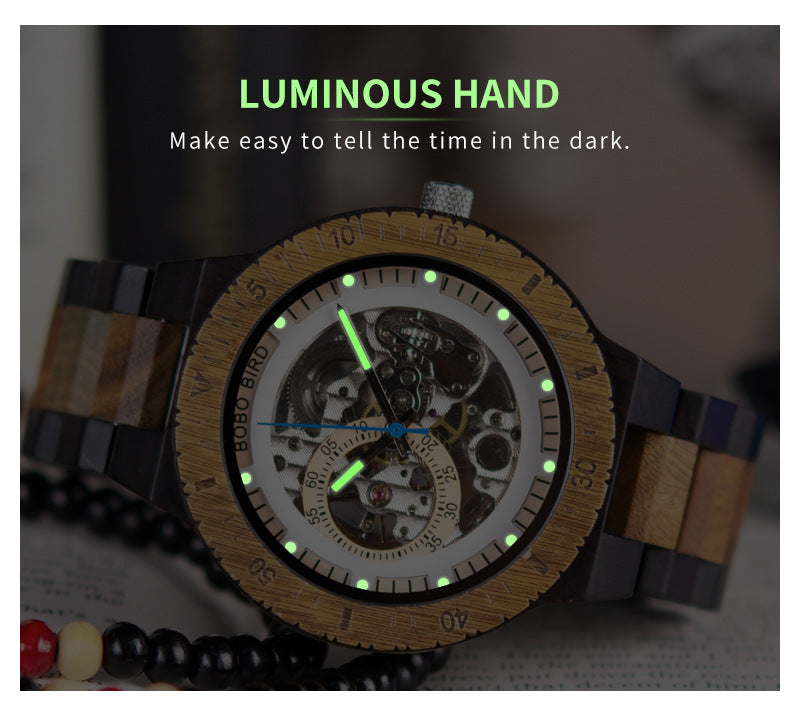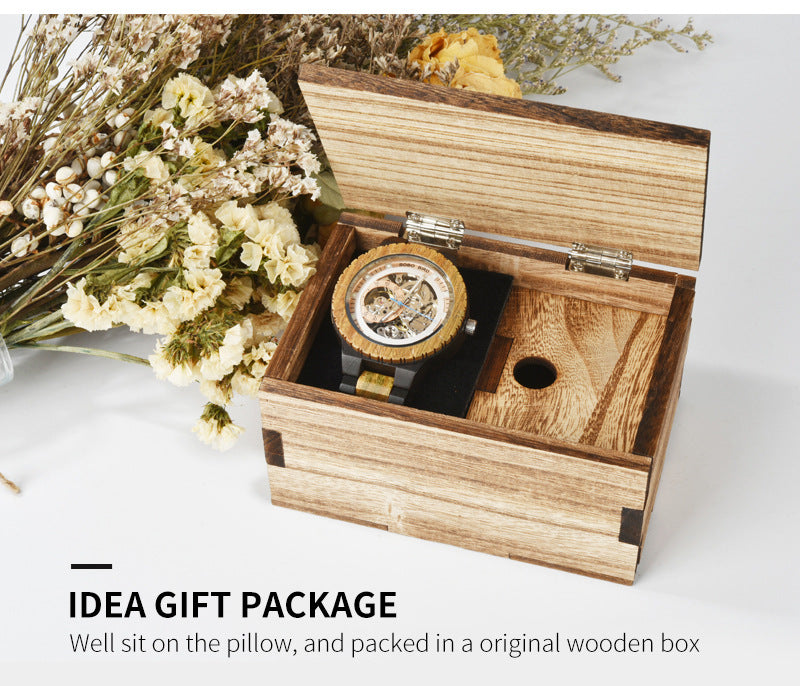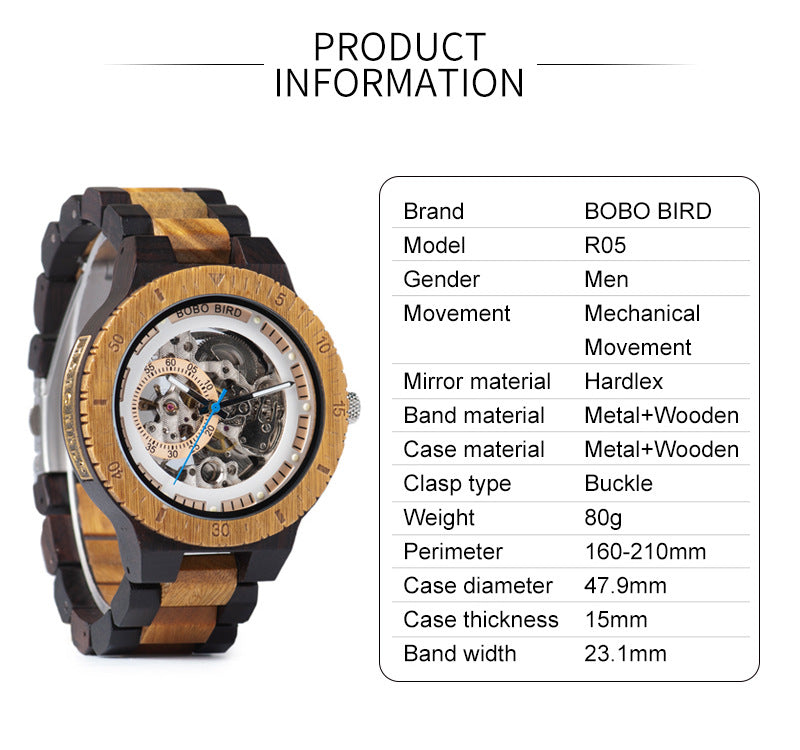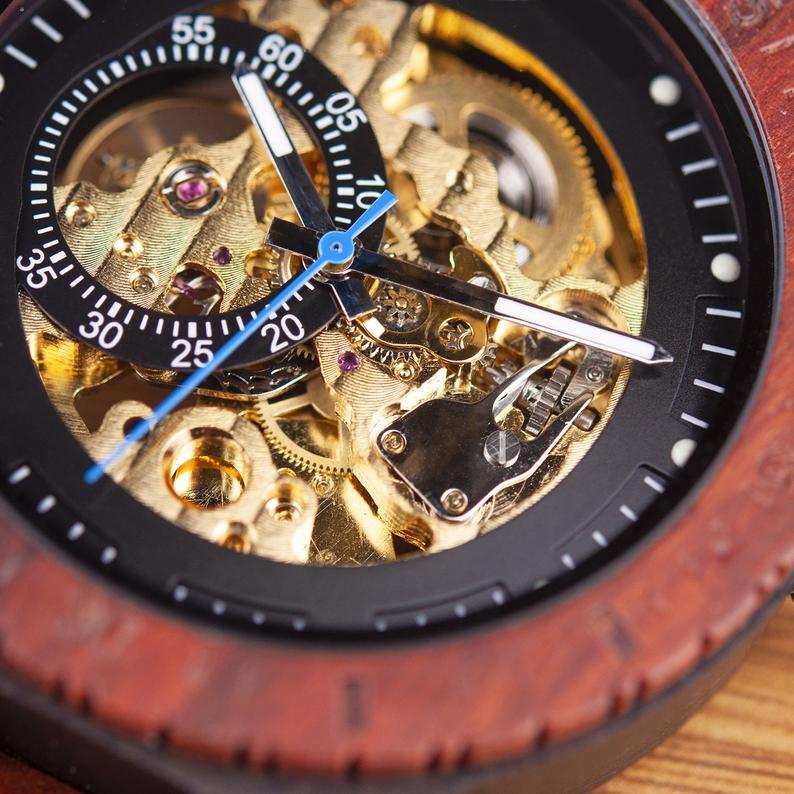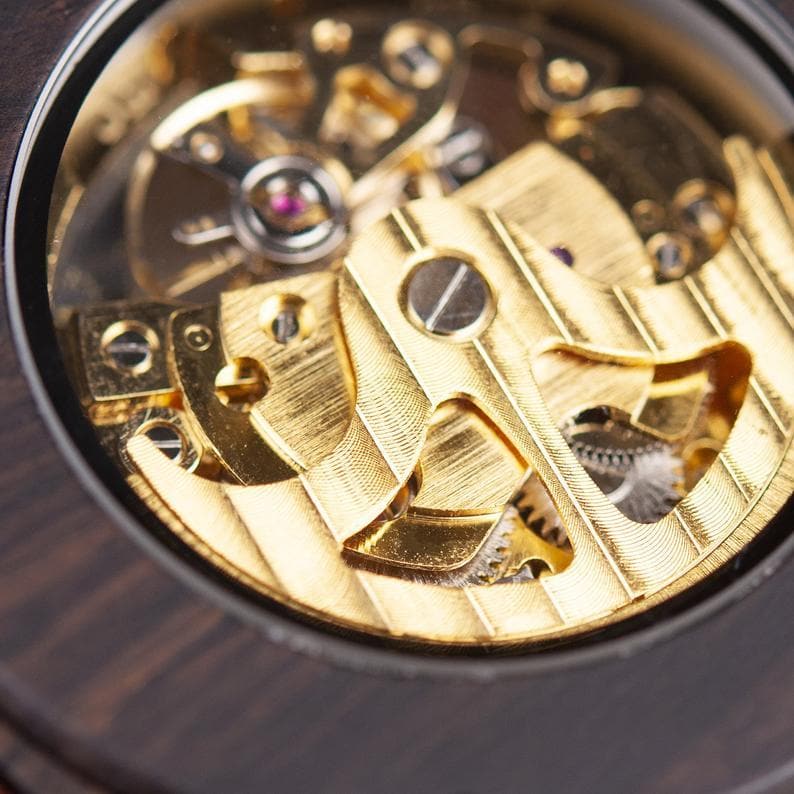 SIZE
Band length: 22 cm / 8.7 inch
Band width: 13.8 mm / 0.7 inch
Dial size: 47 mm / 1.8 inch
Case thickness: 14 mm / 0,5 inch
WARRANTY

We guarantee a one year Warranty

RETURNS

If not satisfied you can send your order back to us and you'll receive a full refund. Engraved items cannot be returned.

🌱We provide products of natural and durable materials. All our products are eco-friendly, recyclable, and support a greener and cleaner world.

🌱I strongly believe it is important to design durable products with a great eye for detail. Therefore, Woodpecker uses natural materials as much as possible in her designs.

🌱High-quality wooden watches, comfortable lightweight bamboo sunglasses and other accessories.

🌱Everything is designed with love and passion and made of recyclable materials. Together we can make this world a nicer and greener place. The little things matter.

🌱With my designs, I want to contribute and spread my passion for natural products. Besides that, I also think that comfort, modern design, and quality are important factors that make a product stand out. During every step of the production process, I take careful considerations. I am always looking for new possibilities and new materials. All of my products are handmade and designed with the spirit of real craftsmanship.