HOT SALE
Buy Watch Get Sunglasses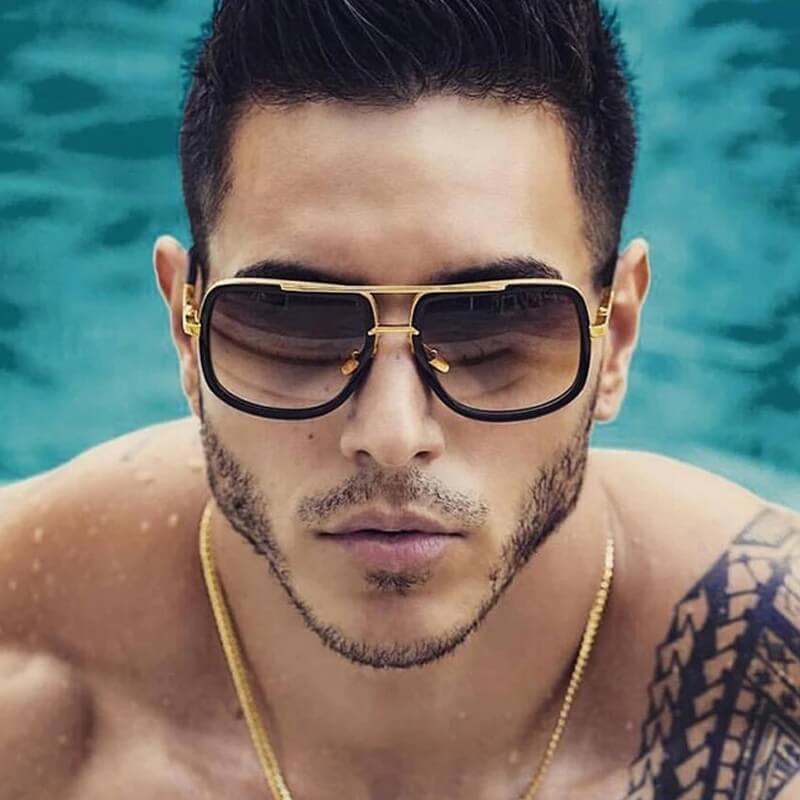 Description:

Sports watches are the best example of practicality, as an entry-level watch is likely to be water-resistant, have illumination, and provide an easy-to-use interface of a few buttons to do most of what people need during a day. With the luminous LED effect on its dial, in addition, the sports watch is really a super functional and fancy timepiece on your wrist.
【Functional for Everybody】Overall, the sports LED watch is in mechanical style with additional LED screens to display time and date and luminous pointers to make the time easy to be read. With two buttons on each side of the dial, they provide functions including setting the time, date, and alarm.
【Durable for longtime】Made of stainless steel, the watch is quite durable to use and comfortable to wear. The IP plating watch case and watch band are in great luster, which shall never fade, making the watch remain in good condition for a long time as well.
【Waterproof to 50m】The sports LED watch is water-resistant to 50 meters, which makes it suitable for you to do water sports like swimming or having fun in a water park. It doesn't matter if you wear it while washing your hands.
【Accurate movement】The amazing timepiece is capable of keeping and telling time accurately thanks to the concise mechanical structure and premium quality gears. It will never make you lag behind but help you be more and more punctual.
【Develop Good Habits】 It is not only an Intelligent Multi-Function sports LED watch, but also a great assistant to help you arrange a time. No longer worry about wasting and idling time on unnecessary things and staff.
Specification:
Case Material: High-Quality Alloy
Band Material: Stainless Steel
Dial Diameter: 50mm
Case Thickness: 15mm
Band Width: 23mm
Band Length: 250mm
Clasp: Stainless Steel Buckle
Waterproof: 50m